FOR ALL OF YOUR INFRARED INSPECTION NEEDS
St. Louis Infrared Inspections - Serving Missouri, Illinois, Kansas, Arkansas, Iowa
Where your solutions are!

CELL-(314) 780-5250
EMAIL-tbclayton@hotmail.com

St. Louis Infrared Inspection Services - Professional, Certified, & Experienced
Infraspection Institute Level II certified Infrared Thermographer #7978
Experience with multiple Infrared inspection applications including:
Low-sloped (Flat) Roof Inspections - Electrical System Inspections - Mechanical System Inspections - Energy Efficiency Consultations - Block Wall (CMU) Inspections - Moisture Intrusion (Leak) Inspections - Sub-surface Heating System Locating - And Much More!
Amspect Inspections LLC - Your St. Louis Infrared Inspection Provider!
Listening to the client and adjusting to their needs is how I run my business.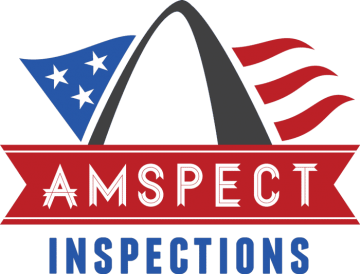 St. Louis Infrared Inspections
What once was only thought of as a military or scientific technology, Infrared Imaging is now being applied in commercial inspection and residential inspection applications. Using the same technologies as used by science, industry, and military, Infrared Thermal Imaging technology provides a non-destructive means to investigate, inspect, and provide clients with detailed information. Roof leaks, plumbing leaks, structural defects, hidden electrical hazards, pests and vermin activity, airflow such as cold air seeping under a door or warm air leaking from central air ducts, all can be detected with an infrared camera.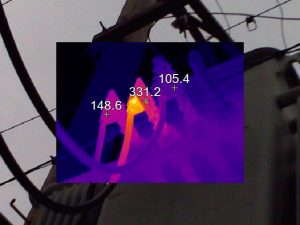 Amspect Inspections is your premier Infrared Inspection Service company providing infrared inspections in St. Louis, MO and surrounding areas.
Infraspection (TM) Certified Level II Infrared Thermographer
Over 30+ years of construction, inspection, and building maintenance experience!
Active Member of The National Association of Commercial Building Inspectors & Thermographers™
Performing Infrared inspections for a variety of applications including:
Infrared Electrical systems inspections,
Infrared Mechanical Systems inspections,
Low Slope (Flat) Roofing Infrared inspections,
In-Floor Heating Systems Infrared detection,
Infrared detection of sub-surface Deicing Systems,
Infrared Moisture intrusion inspections and diagnosis,
Insulation deficiency infrared inspections,
Infrared Inspections Air Leakage and air infiltration.
Block wall (CMU) Infrared inspections
And many more applications!
If you are considering the possibility that Infrared may help, please give me a call and we can discuss your needs and specific application.
Get In Touch With Amspect Inspections - your Experienced St. Louis Infrared Inspection Provider
Please contact us for more information or to schedule a free consultation for Infrared Inspection Services.
SOME OF THE INFRARED Inspection Applications we Provide: